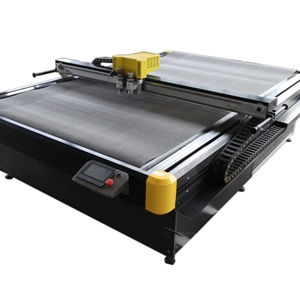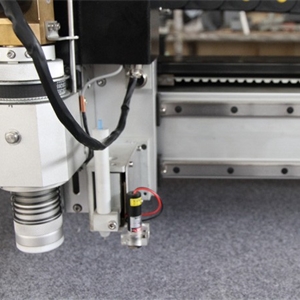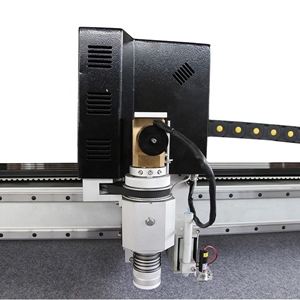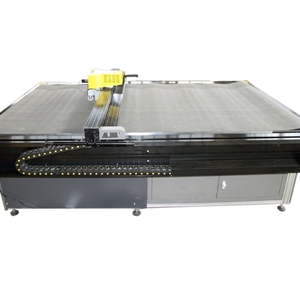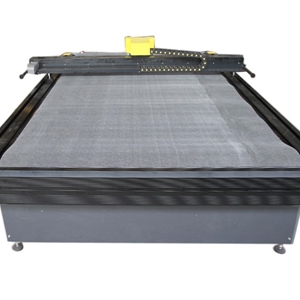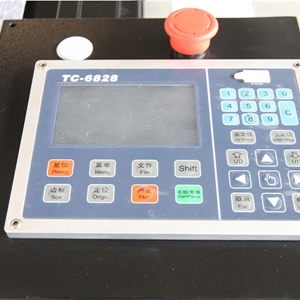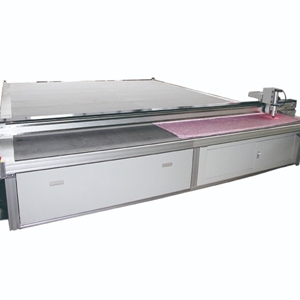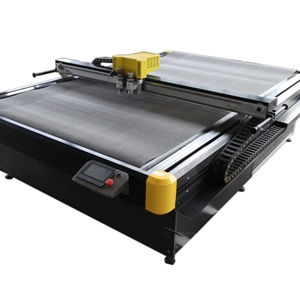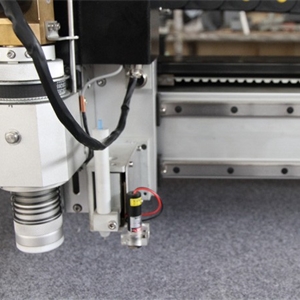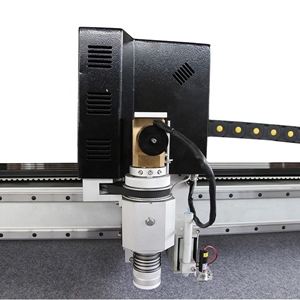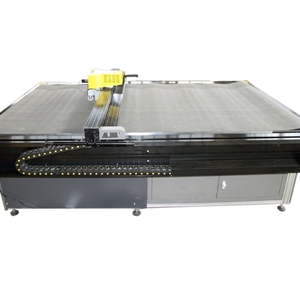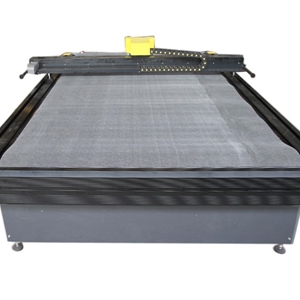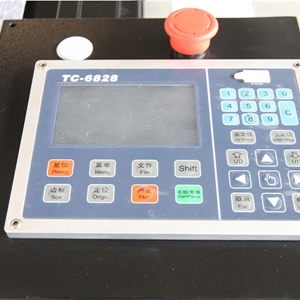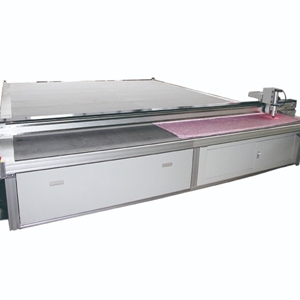 Digital Cutter/Oscillating Knife Cutting Machine
По запросу
---
Digtal Cutter/Osciall Ting Knife Cutting Machine is a high-speed, high-accuracy, high-quality industrial digital control cutting machine developed by JINAN KING RABBIT TECHNOLOGY DEVELOPMENT CO.,LTD.  The development of Oscillatingknife cutting machine adheres to the development theory of learning,absorption, creation and improvement of JINAN KING RABBIT. After several years of hardstudy and learning from advanced oscillating cutting technology of foreign advanced plants, we create and invent several patents, and on the basis of which, we developed oscillating cutting machine.This machine is equipped with Oscillating knife, inclined knife, pinch roller, half knife, and pull knife, cross laser, pen and various kinds of tools. We have 1511, 2516, 3020 specifications and products of carton packing,leather furniture, automotive trim, advertisement identification categories. We can also customize cutters of special usage according to customer requirements.
Technical parameters/model
Ods1511
Ods2516
Ods3020
Multi-function cutting head
Change Oscillating knife, half knife, full knife, inclined knife,
pinch roller and various kinds of tools
Tool configuration
Various kinds of cutting tolls, pinch roller, pen, cross positioning laser
Security configuration
High sensitivity infrared ray interaction (selected)
Movement speed
1200mm/s  Maximum 1200mm/s
Cutting speed
Maximum 800mm/s (set according to different cutting materials)
Cutting material
Corrugated paper, PVC expansion sheet, kt sheet, thick foam,
grey board, paperboard, car sticker, adhesive Sticker, etc.
Cutting thickness
Maximum 5-mm (set according to different materials)
Material fixing method
High power vacuum absorption and intellectual partition
Repeated positioning accuracy
Maximum 0.01mm
Mechanical Precision
Maximum 0.02mm
Drive system
Steel wire synchronous belt , AC servo motor, linear guideway
Control system
digit RISC core cpu + large scale programmable logic array
Operating mode
operation platform + data output control software (operation
platform can be divided into connected and separated parts)
Display mode
Chinese and English liquid crystal touch screen
Data transmission method
Ethernet
Instruction system
HPGL compatible format
Buffer capacity
Standard 4GB
Rated power
11KW
12KW
14KW
Maximum working dimensions
1500*1100
2500*1600
3050*2050
Rated voltage
380V

Can cut Corrugated paper, PVC expansion sheet, kt sheet, thick foam, grey board, paperboard, car sticker, adhesive Sticker, automobile mat, car seat, cover, sun block and car curtain etc. and applicable for Carton package cutting, leather and furniture cutting, auto interior cutting and advertising sign cutting.
Доставка
Москва. Доставка согласно тарифам транспортной компании.
Регионы: Доставка согласно тарифам транспортной компании.