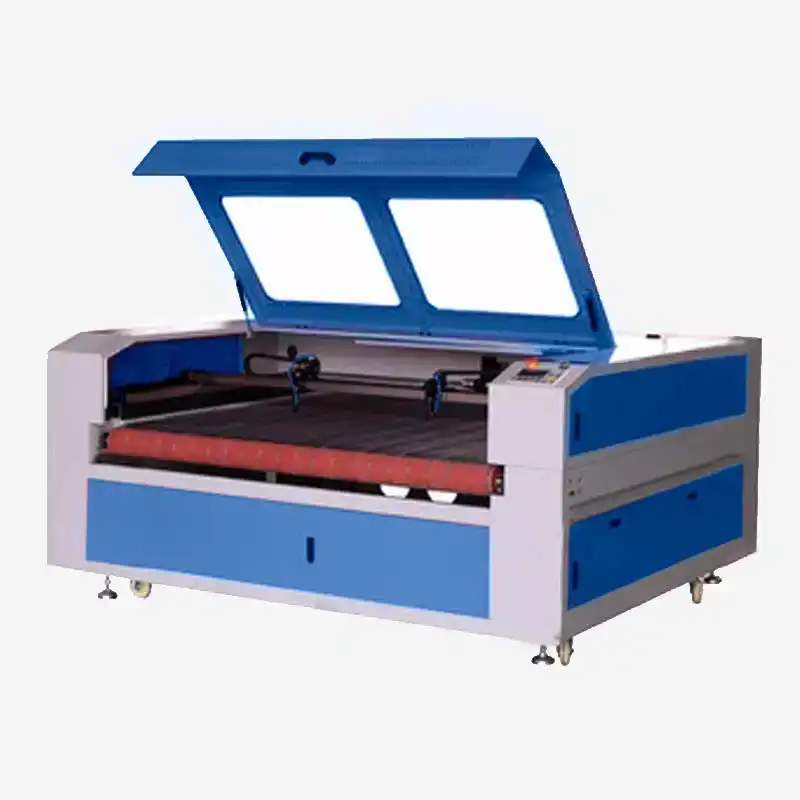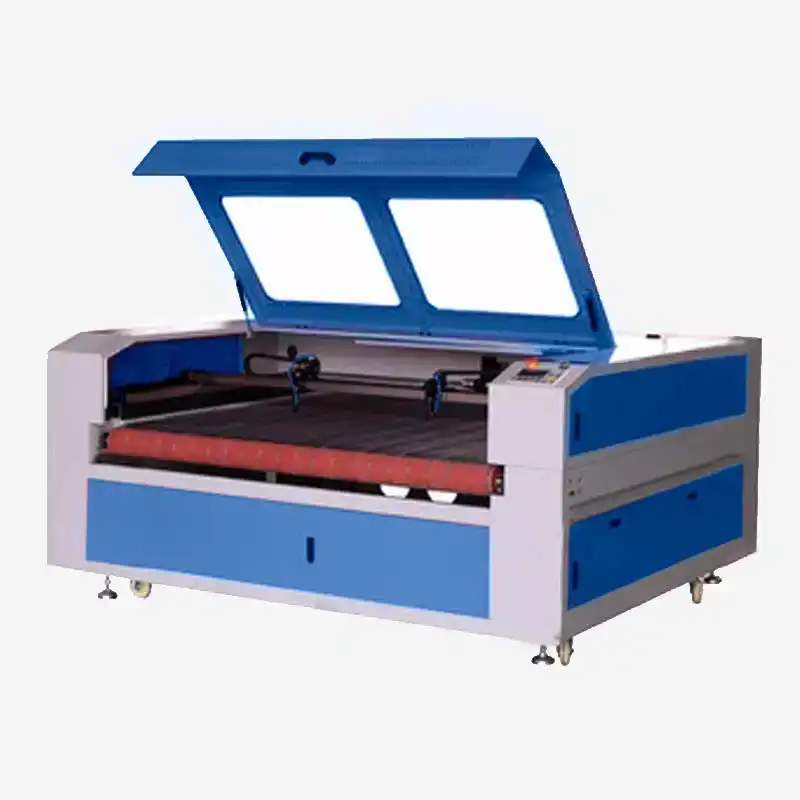 Wattsan 1290 LT Duos
По запросу
---
Wide application
The laser machine has a wide range of applications. The key demand is woodworking, furniture, light industry, manufacturing enterprises, advertising production, decorative production and souvenirs.
Dual heads

Two cutting heads make your production 2 times more efficient. Why do you need to buy 2 machines when you can buy one?
Automatic table lift

This model is equipped with an electric motor and a chain mechanism. This allows you to raise and lower the desktop without additional effort.
Powerful laser tube

This machine is equipped with a powerful laser tube 100-120 watts. With such a tube, your machine will ideally cut and engrave various materials: wood, plastics, rubber, fabric and leather.
Hight precision

The machine is equipped with a CNC Ruida RDC6442G control system and display. The system allows you to conveniently control the operation of the machine, set the speed, power and other characteristics.
Perfect optics

The optical system consists of a professional laser head, 3 high-end mirrors and high-quality SeZn lens.
High-end kinematics

The highest level of kinematics ensures smooth portal movement and positioning accuracy of up to 0.03 mm. Three-phase stepper motors drive the portal along the square rail guides of the PMI.
Easy shipping

We use reliable packaging for transportation of goods. We take into account the wishes, the place of delivery and other features for maximum customer comfort.
For garage, For home, For industry, For manufacture, For polygraphy, For school and university, For workshop

3D puzzles, Advertising production, Clothing, Engraving seals, Furniture, Home decor, Souvenirs, Woodworking

Ruida RDC6442G

Medium wide

100-110 W

Lamels

6000-10000 h

1200x900 mm

Water

CO2

Automatic

Wattsan

Linear PMI

Acrylic, Fur, Glass, Leather, MDF, Paper, Plastics, Plexyglass, Plywood, Stone, Textiles, Wood

Stepping motors
Доставка
Москва. Доставка согласно тарифам транспортной компании.
Регионы: Доставка согласно тарифам транспортной компании.