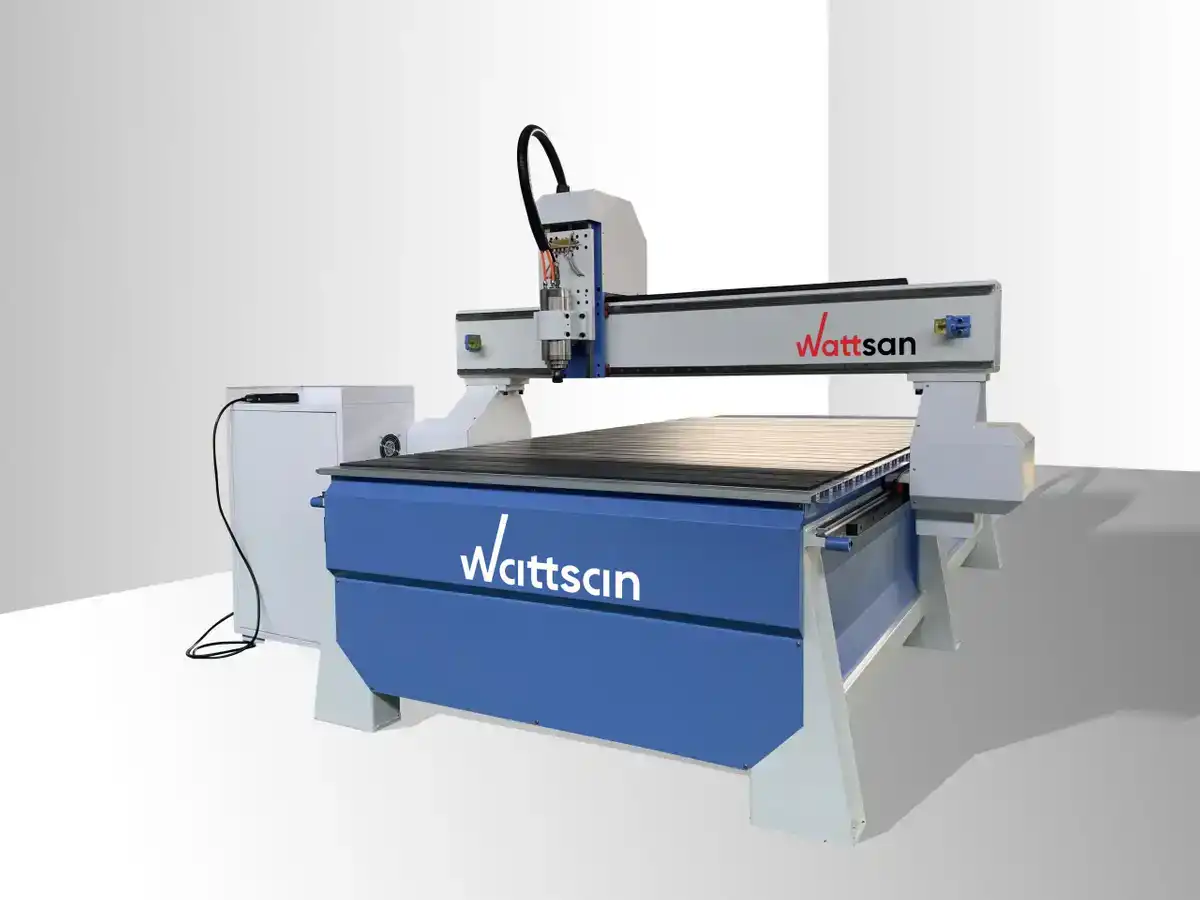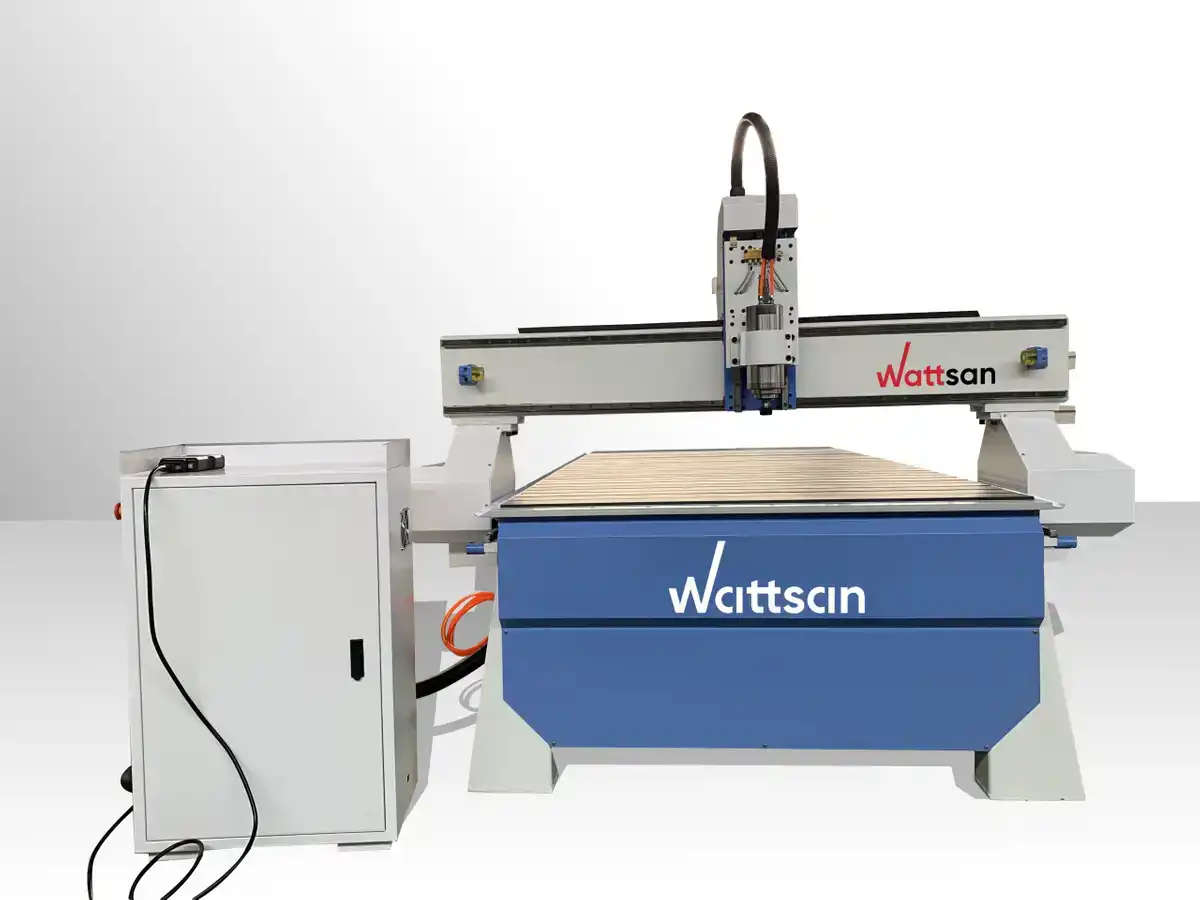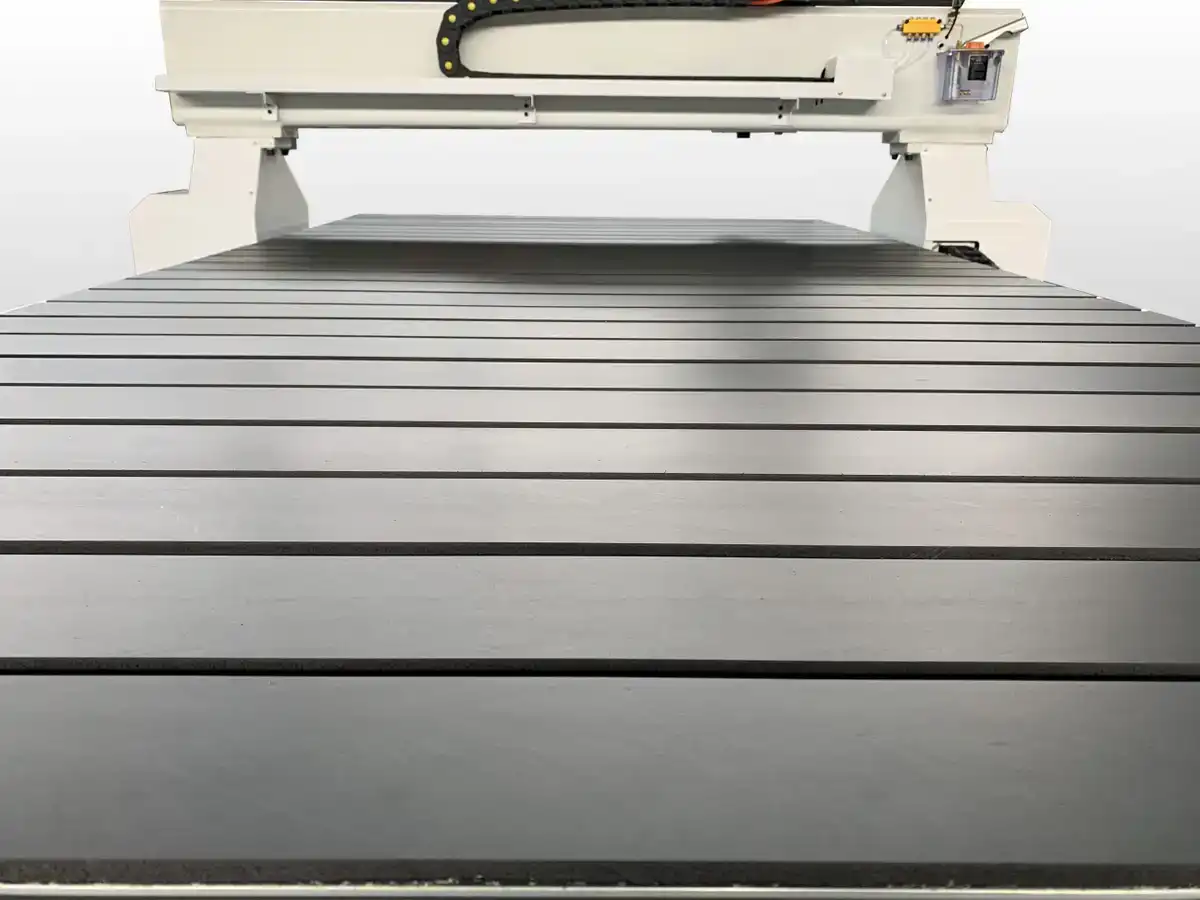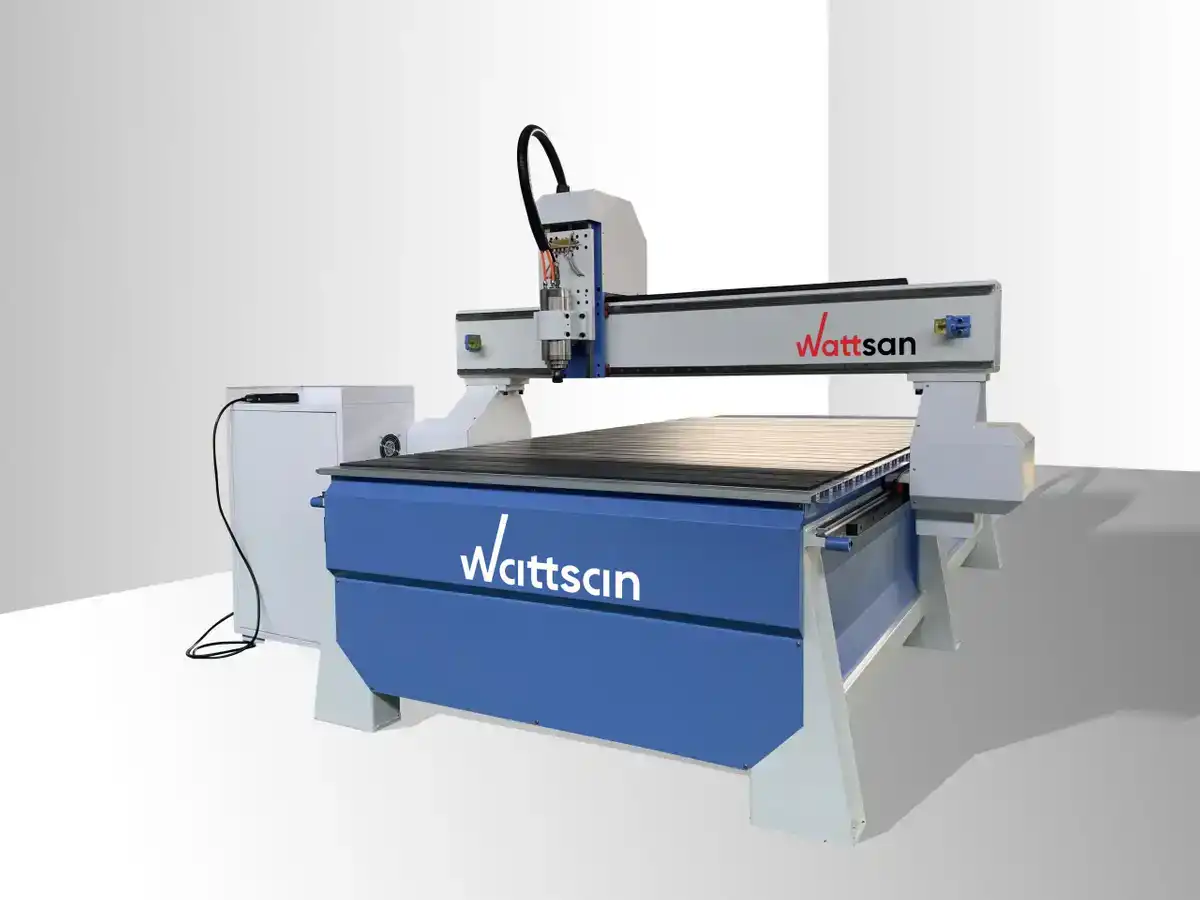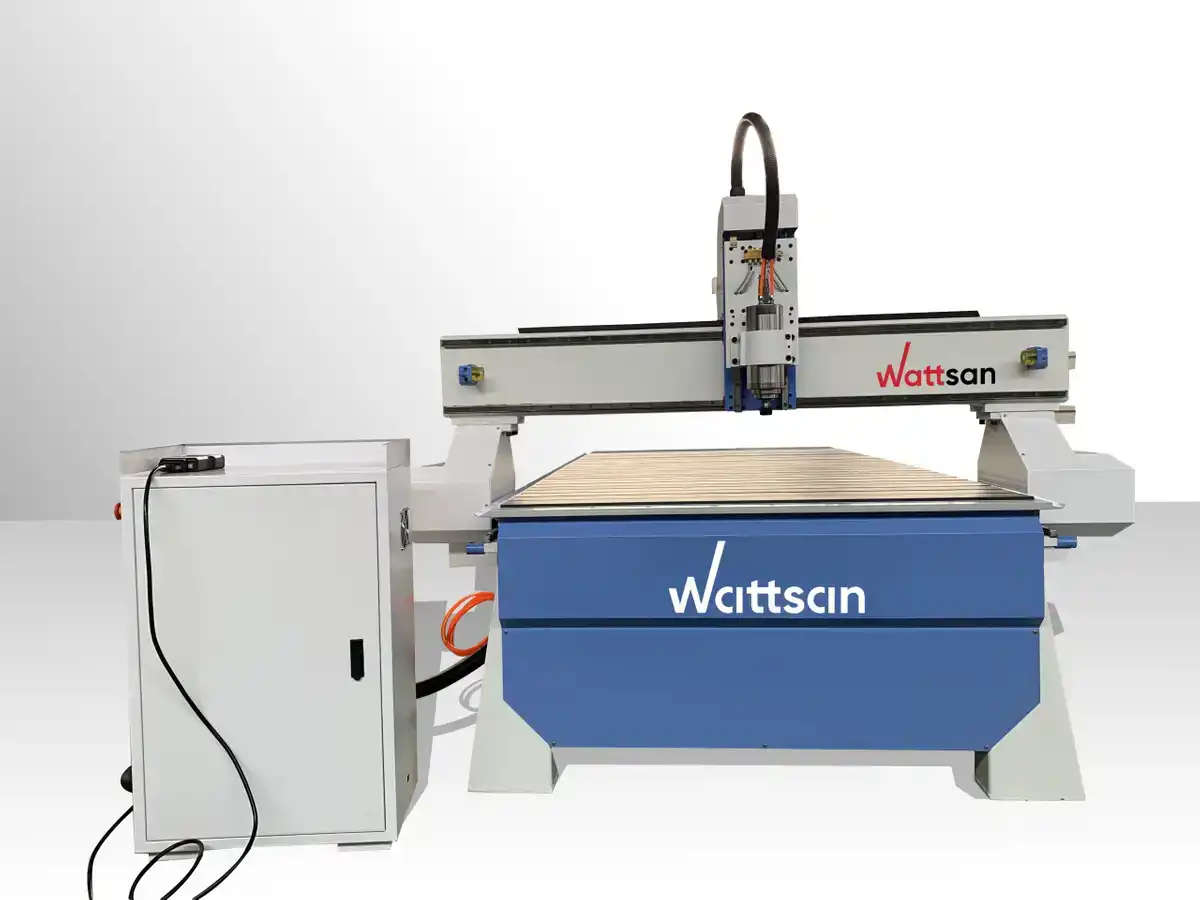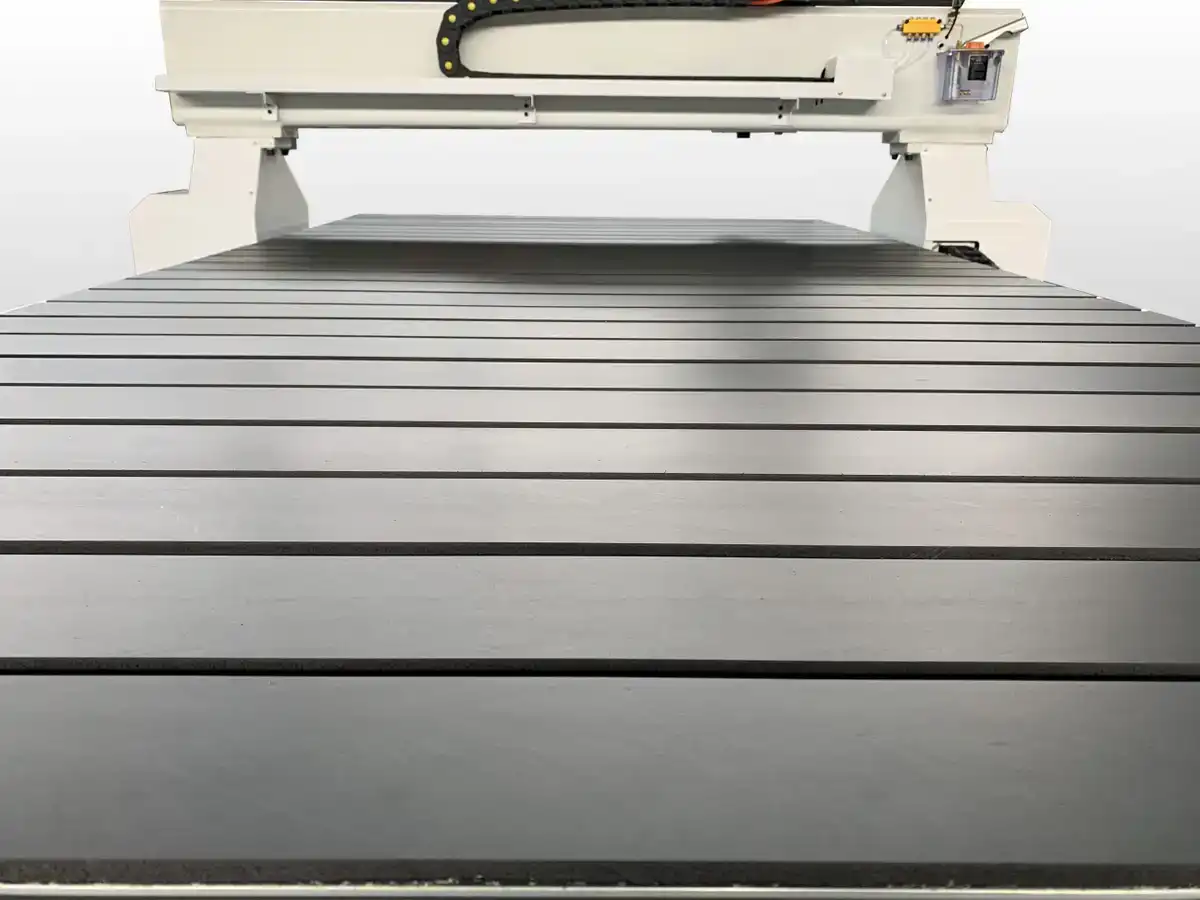 Wattsan A1 1325
По запросу
---
The medium-sized CNC router has a 3,5 kW spindle and an ER-25 collet chuck.
Wide application

The CNC router has a wide range of applications. The key demand is woodworking, furniture, light industry, manufacturing enterprises, advertising production, decorative production. The machine is milling wood, plywood, MDF, particleboard, PVC, aluminium and copper, plastics, acrylic, plexiglass, polycarbonate and other materials.
Rotatory axis (option)

The rotary axis extends the functional application of the machine. Your router also becomes a CNC lathe.
More spindles and automatic tool change (option)

4 spindles speed up the machining process 4 times. The option is especially applicable in woodworking. The tool change option eliminates the time-consuming manual replacement. You save time and money in your production.
Vacuum fixing table (option)

A table with vacuum pumps attracts and fixes the material. No need to use self-tapping screws and clamps for fasteners.
Powerful spindle

We use branded air-cooled 3,5 kW spindles. They are powerful, quiet and durable in work.
Hight precision control system

The router is equipped with a CNC NcStudio control system. Alternate RichAuto is available for change. The system allows you to conveniently control the operation of the machine.
Fast and accurate motors

The milling cutter is equipped with a stepper motors, which provides high speed and smooth movement.
Resource intensive frequency converter

The milling cutter is equipped with a stepper motors, which provides high speed and smooth movement.
High-end kinematics

The highest level of kinematics ensures smooth portal movement and positioning accuracy of up to 0.03 mm. Motors drive the portal along the square rail guides.
Easy shipping

We use reliable packaging for transportation of goods. We take into account the wishes, the place of delivery and other features for maximum customer comfort.
Look at our workshop

We conduct machine demonstrations on the materials and layouts you need.
ER-20

Stand

3,5 kW

1300x2500 mm

25000 mm/m

1 year

T-Slot, Vacuum table

6000-18000, 6000-24000

Air, Water

NcStudio, RichAuto

Welded profile

For garage, For home, For industry, For manufacture, For school and university, For workshop

3D puzzles, Advertising production, Car industry, Electronics industry, Furniture, Home decor, Souvenirs, Woodworking

±0,03
Доставка
Москва. Доставка согласно тарифам транспортной компании.
Регионы: Доставка согласно тарифам транспортной компании.